Settling Your Workers' Comp Case in Baton Rouge
Information from a Skilled Louisiana Attorney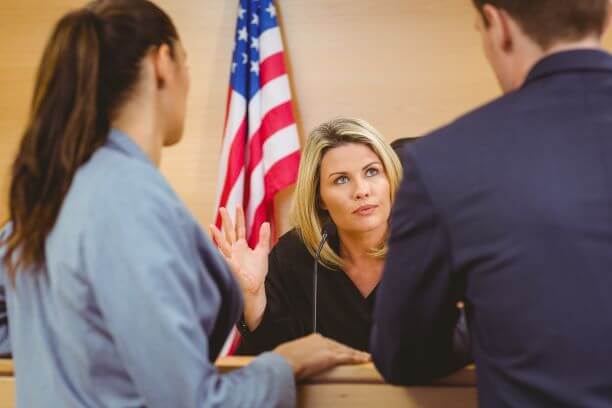 What Does It Mean to "Settle" Your Workers' Comp Case?
If your employers' workers' comp insurance fails to pay your workers' compensation benefits, you may need to file a lawsuit against them. During this lawsuit, if the company agrees to pay you a lump sum for the wage or medical benefits owed, this is known as "settling" your case.
If you want to settle your case, you have to get the insurance company to want to settle. There is no provision of law that requires an employer or work comp insurance company to settle your case.
As long as the insurance company continues to pay benefits pursuant to the Louisiana Workers' Compensation Act, they are following the law and you usually do not even have a reason to sue them. If the insurance company has violated provisions of the Act, then a lawsuit many times provides settlement incentive, but most of the time workers' compensation cases are settled prior to litigation.
---
If you are an injured worker in Louisiana, call (855) 973-1098 or fill out our contact form. We will contact you at your convenience to jump start the conversation and get right to the point.
---
Potential Settlement Claims
In order to settle a workers' compensation case for top dollar, a thorough case evaluation should be performed so that all potential claims and avenues of recovery can be identified and properly valued.
These include:
Future indemnity
Medical
Vocational rehab
All applicable penalties
When To Settle Your Workers Comp Case
Here are a few things you should know before deciding whether or not to settle your workers' compensation case:
You will no longer be able to receive weekly benefits for your injuries if you settle
You will want to ensure that you have reached maximum medical improvement (MMI) before settling your case, so as to avoid further medical expenses after settlement
If you require ongoing medical attention as a result of your injuries, settlement may not be the best option for you, as it may limit the amount of compensation you receive
Workers' Compensation settlements are final, meaning that once you settle your claim, you will not be able to reopen the case; consider your options carefully before agreeing to a settlement, and always consult with your attorney before making any final decisions
Thorough Preparation for Settlement
The proper method to settle a work comp claim is to gather the appropriate documentation to support monetary figures representing the various obligations that the insurance company has going into the future, and those obligations resulting from past misconduct.
The insurance company will scrutinize your case carefully and methodically to predict the amounts it may have to pay whether you have a claim for:
Your attorney should prepare and present your case in the same way.
Remember, once you enter a full and final settlement, you will not be able to claim work comp benefits from your employer or the insurance company as a result of your accident. It is almost always a one shot deal. If you fail to obtain monetary value for all of the components of your claim, you have left money on the table.
Dealing With Insurance Companies in a Settlement
The insurance company is only concerned about what it may have to pay in the future. The insurance company's evaluation of their future exposure is the only factor they use in calculating what they are willing to pay in settlement. They do not care what happens to you after you settle your case.
Your adjuster may be the nicest person in the world, but at the end of the day he or she can only get authority to pay you what the insurance company perceives as an amount less than what they would pay you over the life of the claim.
Do not let the insurance company completely control the settlement process. Careful preparation of your case with the help of our Baton Rouge workers' compensation attorney, whether presented through the litigation process or through settlement negotiation, is critical to obtaining a good result.
How Our Experienced Workers' Compensation Attorney Can Help
With no cost or obligation to you, Baton Rouge workers' compensation lawyer J. David Smith is happy to speak with you over the phone or online. We take the time to explain what the insurance company owes you and why, as well as your settlement options.
If you are an injured worker in Louisiana, call (855) 973-1098 or fill out our firm's secure contact form. We will contact you at your convenience to jump start the conversation and get right to the point.